Kaia Ra - Special Offer!
Special Offer Details - $295:
The Sophia Code® Foundational Curriculum:
Journey into the Sacred Heart of Divine Feminine Christ Consciousness
The Sophia Code is being internationally hailed as a 'Divine Feminine bible for our times'. The Sophia Code Foundational Curriculum is a guided multidimensional journey into the sacred heart of Divine Feminine Christ consciousness as facilitated by Kaia Ra throughout 2017. A true modern-day Mystery School curriculum, the Initiations and teaching revelations of The Sophia Code provide a revolutionary approach for activating your own divine genome, embodying your own Higher Self, and reveals an effective and authentic Divine Feminine approach for thriving in your daily, heroic human journey.
As a living sacred text, The Sophia Code is a Divine Feminine blueprint for mentoring with specific Ascended Master mentors in how to resource your daily communion with the Source and operate from the divine perspective of your own Higher Self. The Sophia Code Foundational Curriculum provides a high-frequency sanctuary for spiritual revolutionaries, teachers, healers, activists, advocates, and creatives who want to embody their highest potential, deepen in their intuitive gifts, and fulfill their greatest calling with an abundance of directly accessed support from the Ascended Masters. As a multidimensional, visionary container for activating quantum leaps of personal growth, The Sophia Code Foundational Curriculum offers you radical support from your "Friends in High Places" for accessing and asserting the master who already lives within you.
With over 30 classes to initiate your sovereign divinity, The Sophia Code Foundational Curriculum provides 12-months of recorded calls and video classes with Kaia Ra, including bonus Q&A group mentoring calls that address leading edge questions in how to embody Divine Feminine Christ consciousness. In every class, Kaia Ra offers you quantum healing empowerments and divine genome activations from The Sophia Dragon Tribe® for deepening in your mentor relationships with each of the Divine Feminine Keycodes and for embodying your own Higher Self.
This is a truly unique and rare opportunity to receive the living transmission coming through Kaia Ra's embodiment, which is in service to empowering your greatest success in 2018. The Sophia Code Foundational Curriculum is also an important resource to prepare for Kaia Ra's upcoming 2018 Curriculum: "The Elegant Equation of Divine Feminine Christ Leadership".
Receive life-changing insight on the revelations offered in every chapter of The Sophia Code.
Let go of "being burnt at the stake" or "killed as a Templar"! Get quantum healing transmissions to clear oaths, vows of poverty, and patriarchal trauma from your multiple lifetimes of spiritual service.
Receive divine genome activations and downloads of spiritual technology and upgrades that deeply integrates your Higher Self consciousness within your human awareness.
Learn how to lovingly negotiate with your ego structure for allowing those next-step Higher Self quantum leaps forward.
Receive radically important practices of self-love, self-care, self-honesty, self-compassion, self-initiation, and self-liberation.
Creates and nurtures authentic mentor relationships with the Ascended Masters as your spiritual guides for leading in this next Golden "Age of Miracles".
Develop essential Keycode altar practices that help you track and support quantum leaps forward in your personal growth
Clear challenging blockages and / or painful resistances to your psychic development
Get centered in your core and deeply grounded in your divine purpose
Learn how to recognize your Higher Self communicating to you and how to take action on that guidance
Deepen in your direct relationship with the Source and receiving your own intuitively channeled divine guidance
Year-long activations of the divine genome within you for embodying your sovereign divinity with fierce grace and compassionate joy
Face your fears of the genius creativity within you and allow the light of your Higher Self to create through your humanity
Connect with an incredible community of Lightworkers supporting you to live in your highest potential as a Divine Feminine leader
Be initiated into The Beauty Way and the importance of embodying prosperity consciousness
All classes conveniently located on your members-only class website for easy access to all class links
BONUS: The Sophia Code Divine Feminine Christ Initiations® Series

8 MP3 Files
Awakens The Sophia Code divine genome within you to begin interfacing with your carbon-based DNA
Take quantum leaps forward in your personal growth that are easy to integrate
Activates your innate spiritual technology to anchor an increase of your own Higher Self's Christ Light at a cellular level within you
Initiates your personal willingness and daily commitment to embody your Higher Self
Receive direct revelations from the Divine Feminine Christ Keycode mentors of The Sophia Code cosmology
Activates a conscious dialogue between your human awareness and your Higher Self for receiving daily divine guidance
Creates sovereign relationships with your favorite Ascended Master mentors as your personal support team for spiritual awakening
Visionary meditations nurture your own ability to receive direct revelations from the Source

This series of high-frequency Initiations provide a modern-day mystery school curriculum for being directly initiated by the Keycode mentors of The Sophia Dragon Tribe™, who are exceptional teachers for embodying Divine Feminine Christ consciousness. Each Initiation provides a spiritual technology that creates an oracular, visionary sanctuary for you to palpably experience the sovereign power of your Higher Self and the presence of the Ascended Masters mentors overlighting your heroic human journey.
Recorded directly from The Sophia Code book in Kaia Ra's own voice, the Initiations provide a living transmission for you to engage with these Ascended Master mentors in a revolutionary new way: eye-to-eye and heart-to-heart as equals in sovereignty, to receive their returning revelations on Divine Feminine Christ consciousness from across the ages.
This exceptional Initiation Series showcases the unique approach that each Keycode mentor offers for calibrating your awareness to the truth and power of your own sovereign divinity. In their quantum sanctuary of multidimensional healing and unconditional love, you are guided in how to lay down unconscious belief systems that may be sabotaging your success.
Further, the Initiations download a Divine Feminine Christ blueprint of new belief systems directly from your Higher Self that awakens The Sophia Code within you: activating the divine genome of crystalline chromosomes that surround your carbon-based DNA. These Initiations are attunements for activating and balancing your own embodiment of Divine Feminine and Divine Masculine Christ consciousness, preparing The Way for your own embodied leadership for our current global awakening.
In this living transmission you are invited to be initiated by the Divine Feminine Christ teaching embodiments of: Isis, Hathor, Green Tara, Mother Mary, Mary Magdalene, Quan Yin, White Buffalo Woman, and The Sophia Dragons — who are the high seraphim of the Holy Mother Sophia — as overlighting mentors for your heroic human journey.
Keycode 1: The Isis Initiation
MP3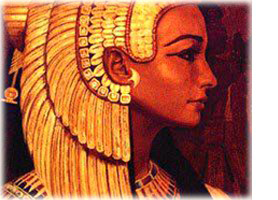 "Accepting the Sovereign Divinity of Your Humanity"
Meet Isis as a powerful mentor, friend, and guide for claiming your sovereign divinity
Deep cellular-soul clearing of religious oaths, vows, and self-effacing belief systems from all your lifetimes
Journey up the Kabbala Tree of Life to claim your divinity as a sovereign creator
Activate the holy qualities of Keycode 1 within you
Keycode 2: The Hathor Initiation
MP3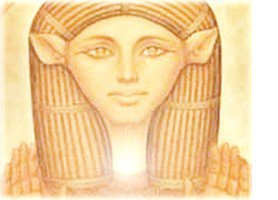 "Your Voice as an Omniscient Creator of Quantum Reality"
Discover Hathor as an extraordinary mentor, friend, and guide for joyfully embodying the unlimited divinity of your humanity
Initiates you to consciously live in electro-ecstatic union with all your parallel incarnations
Bridges the four main nucleotides in your carbon-based DNA to be operated by The Sophia Code divine genome
Keycode 3: The Green Tara Initiation
MP3
"It Is Safe to Create Your Heaven on Earth"
Visionary Vajrayana transmission for clearing and strengthening both the ascending and descending kundalini pathways for the Holy Spirit within you
Sound healing activation with Green Tara's sanskrit mantra: OM TARE TUTTARE TURE SOHA
Receive Green Tara's new canon for awakening the 21 Emanations of Tara as the divine qualities of Keycode 3 within your divine genome
Keycode 4: The Mother Mary Initiation
MP3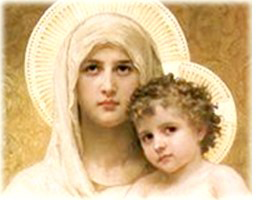 "Destiny Is a Promise You Made to Yourself"
Experience a heavenly meeting with Mother Mary as your loving friend and advocate for fulfilling your destiny and Divine Purpose
Journey through the architecture of your soul: discover how the fabric of your Oversoul and Higher Self manifests your humanity
Keycode 4 activations for embodying your Higher Self as three aspects of the Holy Spirit within you for receiving divine guidance to fulfill your destiny
Keycode 5: The Mary Magdalene Initiation
MP3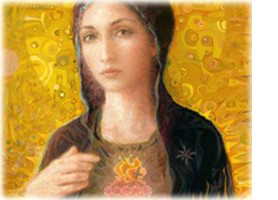 "Accessing Your Inner Angels of Self-Mastery"
Meet Mary Magdalene as a powerful and accessible Divine Feminine Christ mentor for embodying your Higher Self as a wayshower for others
Journey through the temple of your true divine nature to receive nine initiations from your inner angels of self-mastery
Baptismal ceremony with Mary Magdalene and the Order of Magdalena to activate Keycode 5 within you: Mary Magdalene channels Kali Ma in this oracular rite of passage
Keycode 6: The Quan Yin Initiation
MP3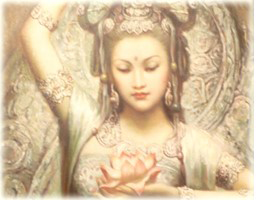 "Soothe Your Awakening with Self-Compassion"
Discover the radical, piercing white light of Quan Yin's powerful love and unconditional compassion for your ascension journey
Visionary Inner Child karuna compassion healing ceremony to awaken Keycode 444: The Phoenix Child within you
Profound initiation with Quan Yin to anchor and embody self-love and self-compassion in your daily life by awakening Keycode 6 within you
Keycode 7: White Buffalo Woman Initiation
MP3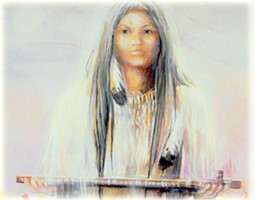 "Accessing Your Inner Angels of Self-Mastery"
Meet the Divine Feminine Christ teacher White Buffalo Woman in this visionary transmission given as a new prophecy in Mount Shasta, CA
Receive her medicine blessings and mentorship for your heroic journey to embody your Higher Self as an ambassador for global peace and humanity's healing
Awakens the divine qualities of Keycode 7 within you which carries the power of your prayers and ability to command miracles as a "Living Chanunpa"
Keycode 777: The Sophia Dragons Initiation
MP3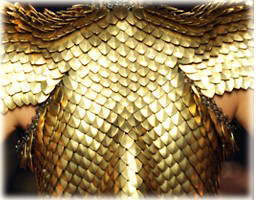 "Anchoring Your Golden Dragon Light Body at the Sacred Heart"
Meet The Sophia Dragons — the highest angelic seraphim of the Holy Mother
Journey into The Temple of the Dragon Heart to receive ceremonial rites of passage from The Sophia Dragon Tribe for embodying your Higher Self as a sovereign creator
Download The Golden Dragon Light Body to surround your human body with this angelic spiritual technology for living in your highest potential on Earth
BONUS: $144 Earth Angel Rebate
$144 Earth Angel Rebate to enroll in The Sophia Code 2018 Curriculum: "The Elegant Equation of Divine Christ Leadership"
---